Thomas MacKay: Vic's Manager, Student Success and Academic Advising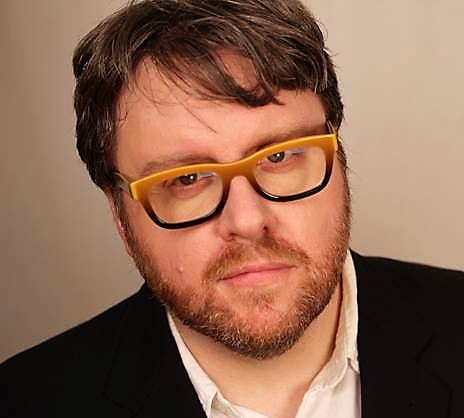 Thomas MacKay has joined the Registrar and Academic Advising Office as its new manager, student success and academic advising this March.
MacKay comes to Vic after five years at the Faculty of Arts & Science where he led staff teams dedicated to petitions and appeals, academic integrity, and the committee processes which examined and approved changes to undergraduate academic policy, and changes to undergraduate courses and programs. Before that, MacKay was an associate registrar for over twelve years at Innis College.
"I'm so glad to have this opportunity to return to College advising, and I am crazy excited to join the team assembled at Vic," says MacKay.
Over his time at the University, MacKay has accumulated abundant knowledge on policy and process for undergraduate students, which fuels his passion helping students find their way through their degree knowing both their responsibilities and their rights.
"I keep coming back to the word 'agency' when I think of how I can, and how my colleagues can help students. Advising should help students understand what is in play, their options, and the factors that may make some options more desirable or effective than others. But the job is so much about making the space for students to reflect, analyze, and make the decision they need to make for themselves.
"And I am by no means alone in that—the ORAA at Vic is deeply committed to the same."
MacKay's experience has allowed him to bear witness to many different stories of student experience. In addition to previous work in advising, his work with the teams that review petitions (requests for exception to Arts & Science rules), or teams that manage cases of alleged academic misconduct, has helped him appreciate the extraordinary range of circumstances that can impact a student's academic work.
"Advisors know what it means to listen and try to understand a student's context—how they are situated, the circumstances affecting them—so the options we share, including possible supports, are properly informed. I see not only an imperative, but an easy extension of our instincts, that we share in the wider responsibility to advance the goals of inclusiveness. We need to appreciate and be challenged by lived experiences especially as shaped by forces that historically and continue to marginalize.
"At the risk of repeating what has been said so many times, the pandemic has intensified that imperative."
Outside of his work, MacKay enjoys pursuits he himself calls "not particularly ambitious."
"A younger me was deeply involved in the improvisational comedy scene in Toronto, but these days my most unusual activity is taking time, when safe, to use studio space to make pottery.
"Otherwise, my hobbies, such as they are, are probably in the realm of pandemic cliché, including baking, household projects, and becoming an expert on older TV shows that I am binge-watching on streaming services."