Alumna Maryann Skinner Recipient of 2021 Service Award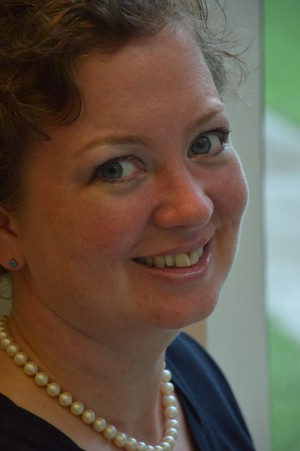 Emmanuel College graduates serve their communities, often transforming lives through chaplaincy and ministry. Every year, the Emmanuel College Alumni Association (ECAA) honours graduates as part of the Emmanuel College Service Award.
When Maryann Skinner Emm 0T3 reflects on her journey that led her to her current role as a chaplain in a federal prison for women, she considers the sense of community she experienced. "Studying at Emmanuel was a joy I wouldn't trade for the world. I am blessed to have received Biblically based instruction from some of the most notable professors of knowledge and wisdom in North America. The faculty members readily engaged in conversation with wholehearted soul. I also value the sense of community and friendships my family and I encountered with other students."
Skinner says, "Emmanuel College was a top pick and a fantastic fit for my desire to combine a call to chaplaincy with the theology of pastoral care and to delve into a Master of Divinity." She adds, "Our move to Toronto to attend Emmanuel College marks a milestone along my young family's life journey." Skinner and her husband were volunteering as youth leaders at Parkdale United Church and she was also a volunteer with the clergy pastoral-care team at the Ottawa Civic Hospital and the Maurice Grimes Cancer Lodge after finishing her undergraduate degree in political science in Ottawa when they decided to move to Toronto with their two-year-old daughter to attend Emmanuel College.
Her ability to take courses at other Toronto School of Theology settings gave her the opportunity to complete a certificate in youth ministry studies, which, with additional scholarly work, counted as a pastoral-care credit for her Emmanuel College degree. "The field-based coursework fed my passion. Completing chaplaincy training in the Toronto hospital setting was also fulfilling and particularly life-giving. I experienced a rich balance of theological scholarship in combination with hands-on practical teaching at Emmanuel College."
Soon after graduating from Emmanuel College, Skinner worked as the "spiritual care, guidance and community life animator" with the Eastern Townships School board in Quebec. She volunteered on the board of directors with the Brome Lake Community Services and the Maison de Jeunes, as well as at the local elementary school helping children learn how to read and ski. When her family moved back to Ontario she enjoyed 10 years of congregational ministry. She prizes the experiences of storytelling with people and sharing music during a series of midweek worship services she helped develop. "I also love the memories I have of working in teams to create and implement Christian education programs for people of all ages," she explains.
In 2016, Skinner's focus shifted to the vocation of prison ministry. As a chaplain in a federal prison for women, she palpably feels the impact of her training. "The most amazing part of this work is the privilege of witnessing a person's success story; it is absolutely humbling to journey with a person who wants to turn to a better lifestyle and make restorative choices. The power of God's grace is alive and well in prison. I love animating it." When she provides pulpit supply, Skinner appreciates the attentiveness of people in the pews as they listen to stories about prison. She senses an appetite in society to understand more about a place often forgotten.