Your Support Empowers Trailblazers like Lana El Sanyoura Vic 2T0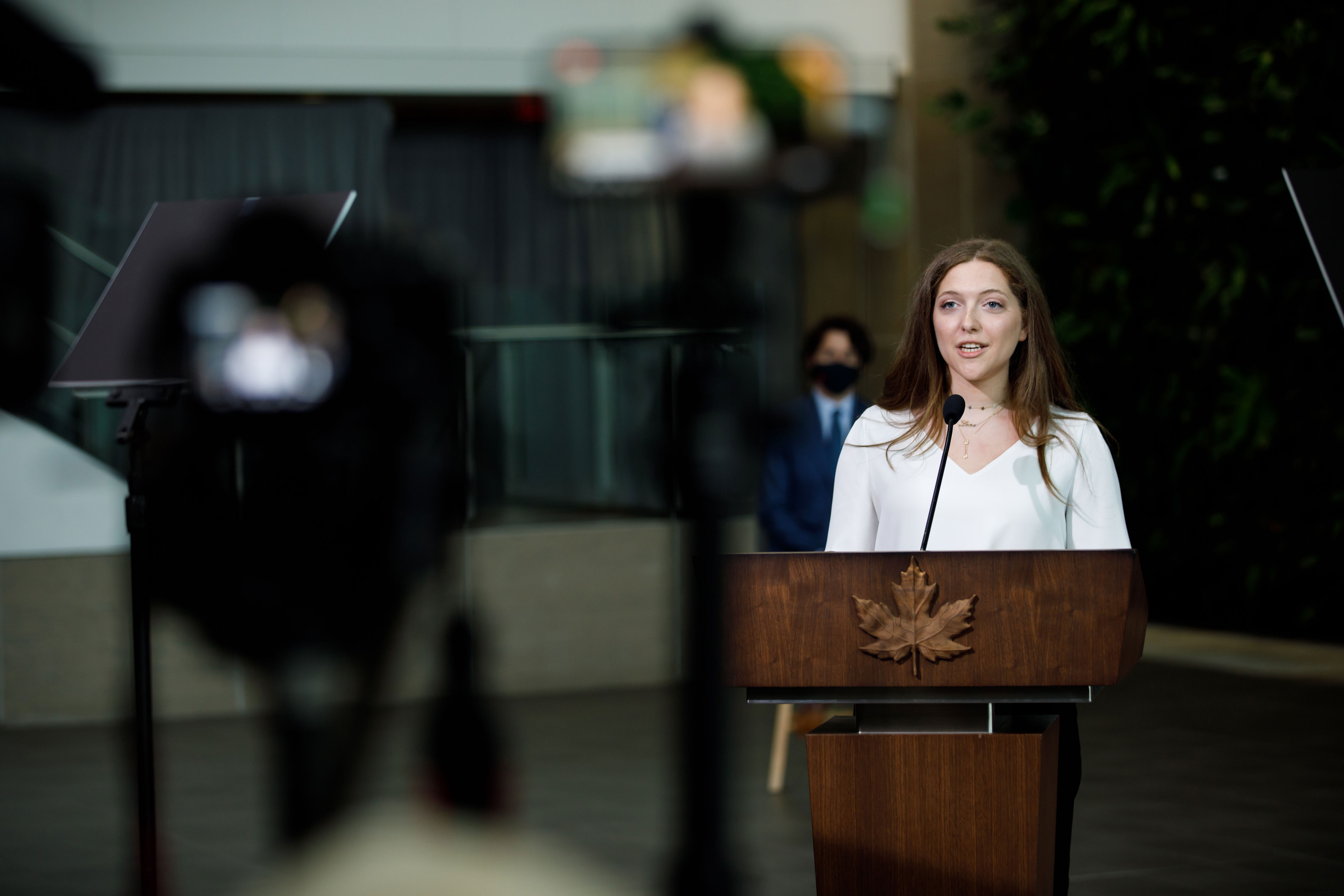 "A trailblazer is a leader who paves the way to innovations and shares their learnings with others," says Lana El Sanyoura Vic 2T0.
Lana's undergraduate degree at Victoria College was in Computer Science and Cognitive Science. Combining the study of human cognition, perception and society, with Machine Learning (ML), has allowed Lana to explore various aspects of technology, from a human-centric perspective.
Thanks to your generosity towards Victoria College, students like Lana can explore unknown fields and aspire to be a global force for ground-breaking discovery and change.

You can empower tomorrow's trailblazers with your Annual Fund donation today.
Now pursuing a Master of Computer Science at U of T, Lana studies the impact of Artificial Intelligence (AI) systems on human wellbeing, content consumption and social connection. She aspires to make technology skills more accessible to students by teaching programming workshops and has co-founded a club for women in computer science.
Please give today to ensure that Victoria College students can continue to take part in more academic and leadership opportunities like these.
Victoria College has played a pivotal role in Lana's journey at the University and she is grateful for the Vic awards that helped finance her degree. Your generous support gave Lana the chance to make the best of her undergraduate experience and to grow as a scholar and community leader.
While at Vic, Lana interned with Amazon, Intel and the MIT-IBM Watson AI Lab, and worked with the U of T Cognitive Lexicon Lab to publish novel research at CogSci 2020, an esteemed conference in Cognitive Science. Lana also had the honour of being invited by Prime Minister Justin Trudeau to address Canada's 2020 graduating class. She has also received a number of awards including the John H. Moss Scholarship from U of T; the Clifton Graham Roberts Admission Award, the Dale Anne Freed Scholarship and the Mary Brant Award from Victoria College; the Vector Scholarship in AI from the Vector Institute; and the Women Techmakers Scholarship from Google.
You helped make Victoria College an incredible place for Lana to learn, explore and grow. To support future leaders who will forge new paths and inspire others to do the same, please send your gift to the Victoria College Annual Fund today.
Thank you for helping us to deliver our commitment to Vic students!
Targeted Giving
Alumni can direct their gifts toward various areas. All donations are put to excellent use to attract top students and support our vibrant campus life.